More of a listing this time. (As ever, my poor quality photos get bigger when you click them. They remain poor quality, however.)
I had some things to do in town today and, as I now do, I was having a look at menus in windows. A sandwich board, tucked in a doorway caught my eye …
A tiny bit misleading as it turned out but interesting enough to investigate.
It was in the doorway of this place …
… at the corner of Wexford Street and Kevin Street.
So, it turns out that this deal is for students only, with a card of course. Still, considering that it refers to this menu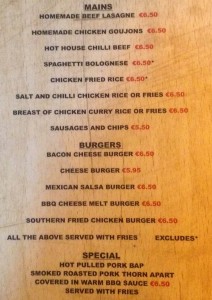 that's pretty good. BETTER STILL is the fact that this …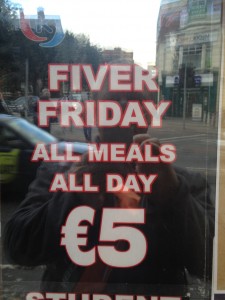 … happens on Friday. For EVERYBODY, not just students. Haven't tried it yet, so I can't comment on the food but I'd say it's worth a go.
Across the road is …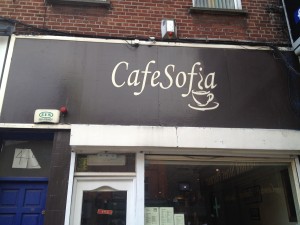 … which has been there for a long time. It, too, does student offers …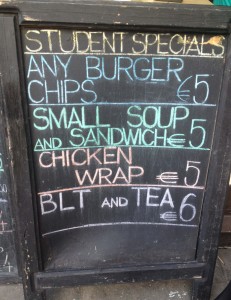 … and for those of us ineligible for those, there's the Sofia Breakfast …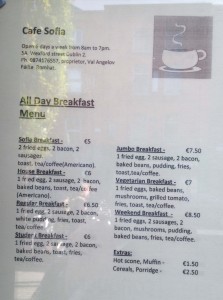 … and, if you're feeling flush, a few other choices for a few more Euro.
Two doors down is Burritos and Blues…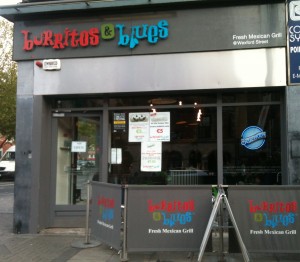 already written about in pretty glowing terms here. Although its Student Burrito is now just over a fiver at €5.50, it still does a Diet Burrito for €4.15.
Around the corner, in Kevin Street, is this place: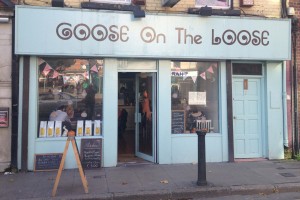 Not a huge selection for your fiver but, if you're fond of omelettes, you're in luck, and students get a general 10% discount: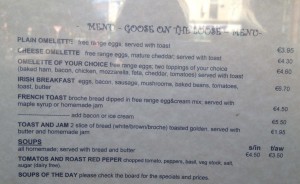 And then, just along from there, is Hot Chilli …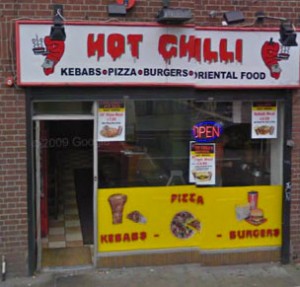 … with a burger and chips for under a fiver (sorry, I can't remember exactly how much it is).
There you are now. Enough said. Knock yourselves out.