Yes. I know. It's been a while. Work and real life took over somewhat. Time was short and energy levels for discretionary activities were lowered.
Anyway. Today was Sunday. It was sunny. I was at a loose end. So I decided to go out to Dun Laoghaire to take the sea air and see what the People's Park had to offer in the way of al fresco cheap eats.
I grew up very near Dun Laoghaire and I've always loved the place. Not so much the town as the seafront. When I'm in need of a lift or I need to think, it's where I go. Some serious problems have been solved at the end of the East Pier. At the spot from which this can be seen …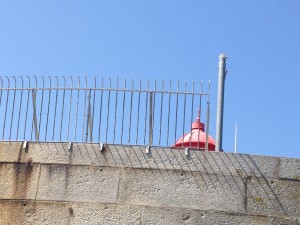 The People's Park was a pretty familiar spot too. It was one of the favourite locations for my parents' foray into Super 8 movie making …
Nowadays, on Sundays, the People's Park is full of pop up tents offering a variety of products including pottery, toys, books, oils, juices, bread, vegetables and, of course, food. Lots of food. And loads for a fiver too. Here's a selection (click on the pics to enlarge):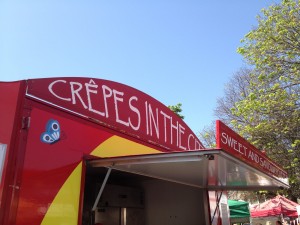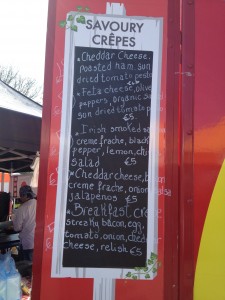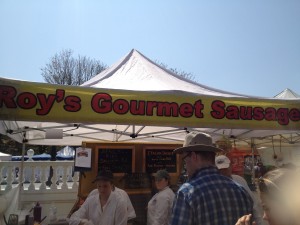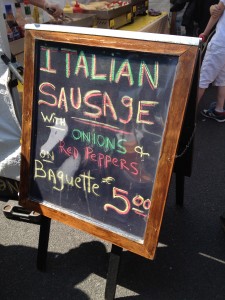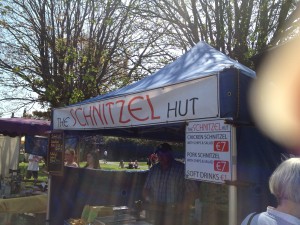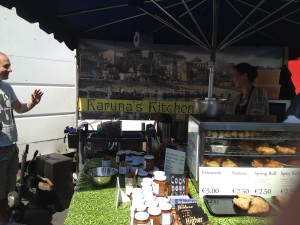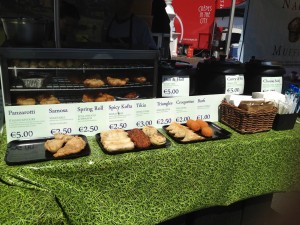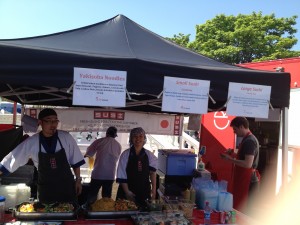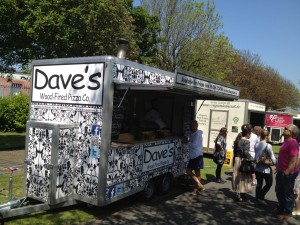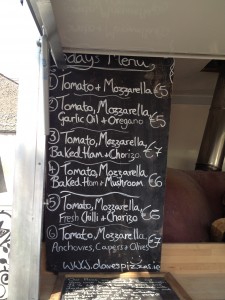 It's seems very popular and it is a cut above other markets of this type. It's advertised variously as an 'Artisan Food Market' and a 'Farmers Market' but … well … it's not. But that doesn't take away from the pretty good value produce on offer.
I've been on a middle-eastern thing recently: music, food, (fantasy) travel plans, so I chose falafel from this place: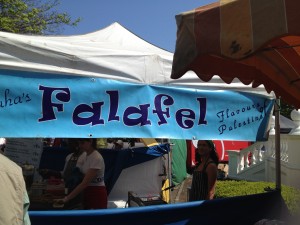 Here are some of the offerings: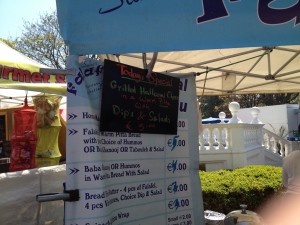 I went for the falafel in pitta bread with all the trimmings: lettuce, red cabbage, hummus AND baba ganooj, and a lovely sharp and green spicy mix. A decent portion. The pitta bread had been warmed, and the finished product was put in a greaseproof envelope so that it didn't end up all over my trousers. Here it is: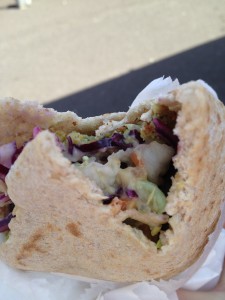 VERY filling and very tasty, right down to the last drips that I sucked out of the bag at the end. Yum.
So, if you're at a loose end on a Sunday with a serious cash shortage and you're in need of a feed, i'd recommend a visit.